Wildlife on the Norfolk Broads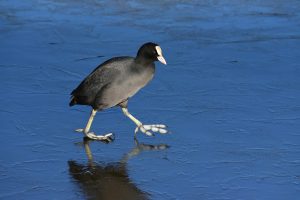 As the Broads National Park has been a protected area for decades, the impact of human activity to the area has been minimized. This has created an excellent environment for plants, fish, birds, insects and mammals and has provided a refuge where a number of unique and rare species can now flourish.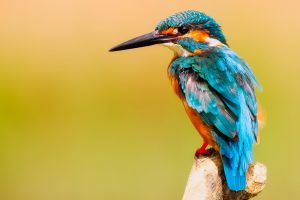 Nature Reserves
The Norfolk Broads is a fantastic destination for holidaymakers interested in the natural world, and there are plenty of nature trails around the area. The region is home to a number of beautiful protected areas where you can see Norfolk's plant and animal life up close. During your stay in The Broads you can visit Alderfen Reserve, Barton Broad National Nature Reserve, Hickling Broad National Nature Reserve, Martham Broad National Nature Reserve and Ranworth Broad and Fen where the floating Broads Wildlife Centre can be found.
Further afield you can visit Pensthorpe Natural Park near Fakenham, which is a great day out for all the family, with gardens, trails, flamingos and sculpture exhibitions to name a few of the attractions.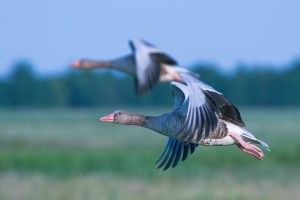 What you can see
The Broads region is home to an incredibly varied selection of plant and animal species. See the unique Norfolk Hawker Dragonfly, the Swallowtail Butterfly, crested grebes, kingfishers, marsh harriers, geese and a huge variety of fish and insects.
Keep your eyes peeled as you explore the footpaths, cycle routes and waterways that criss cross the Broads and you could even spot badgers, deer, otters and stoats. Closer to the coast you may see harbour porpoises and grey seals while at night a number of rare bats come out to hunt.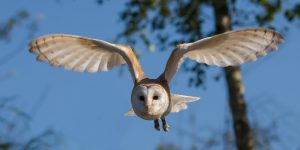 Best times to spot wildlife
As the Norfolk Broads is home to an abundance of wildlife, you're almost guaranteed to spot beautiful, unique and rare species no matter when you visit the area. The summer months are especially good for spotting bats and insects, September offers a number of opportunities to watch seabirds migrating over the coast and deer rutting in the woodlands while November is the perfect time to visit if you want to see seal pups on the region's beaches.
In the spring months you'll be able to see the Broads burst into life as birds return to the area and hedgerows, woods and fields turn green. April, May and June are also perfect for visitors who want to see the region's wildflowers in bloom.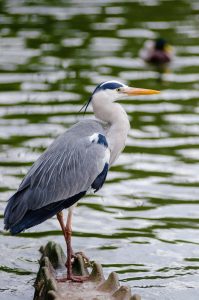 Don't forget your binoculars!
There are a number of viewing platforms and protected areas across the Broads. However, if you want to get a front seat view of the region's plants and animals you'll need to pack your binoculars. Through your lenses you'll be able to watch birds migrating overhead, insects buzzing in the fields and seals having fun on Norfolk's beaches.
Did you find this article useful? Why not visit our Broads Escapes cottage holiday page or browse our pretty cottages for hire for more information on our services.